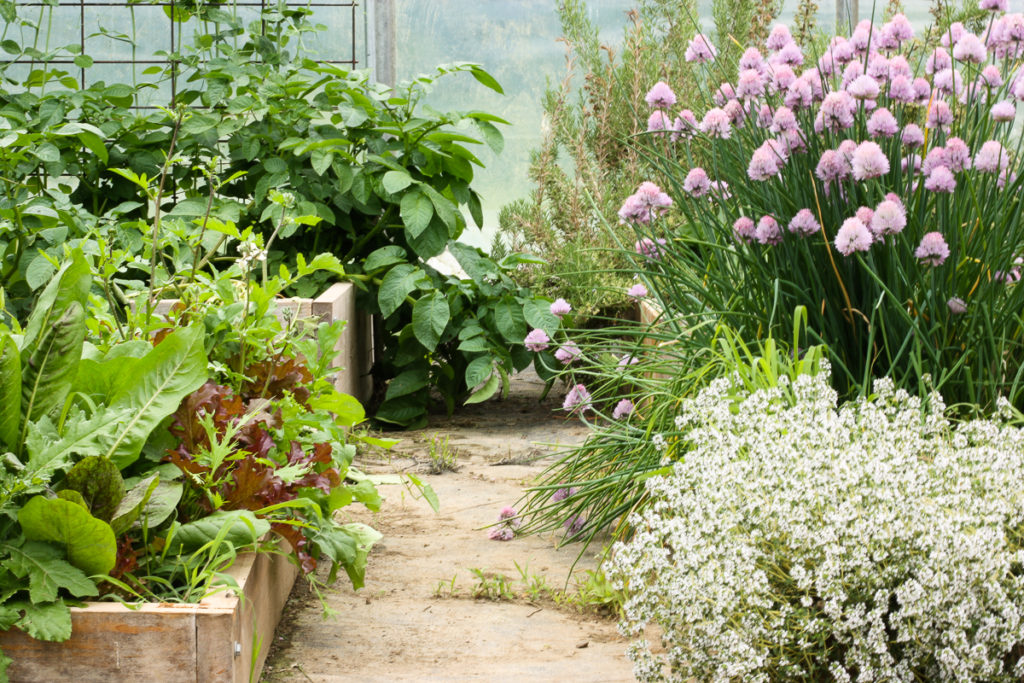 The gardens at The Kitchen Garden Cooking School reflect my love of flowers, herbs, and vegetables. A bit wild, we are constantly beating back the forest and prairie.
 The links above will take you to a list of plants we have in each garden.
Like life, the gardens are a work in progress, evolving slowly. So follow along as I add plants throughout the growing season.