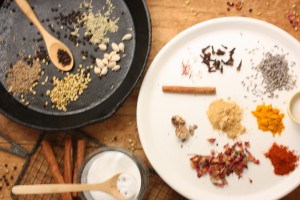 From World Curries to Handmade Pasta… check out the Fall/Winter class schedule and join us. Just click on Cooking Classes above. There's still room this Saturday for our last Supper Club dinner – Mexico!
Check out all of the other pages, but excuse the ones still under construction – Garden Calender in particular, which is proving quite the challenge. The really exciting part of this project, one that began 9 months ago (I do feel like I've just given birth), is that I now have my two sites, The Kitchen Garden Cooking School and my blog The Gardener Cook, joined together with the same design (ok – I'll say it – Brand) and now you can hop back and forth between the two.
The Gardener Cook
You can follow my blog by signing up on the sidebar with email, etc. I don't have Pinterest set up, so email is the safest right now. Instagram, etc. to follow.
The Kitchen Garden Cooking School
To receive notifications of new classes and updates like this, sign up with email. I will not be sending out anymore emails with Mailchimp, so all 429 of you will have to transfer over manually on this site.
My new email is sheila@thekitchengardencookingschool.com
The phone number remains the same landline (610) 847-2853
Let me know if you need help with any of this.
Sheila